With great sorrow, we announce that the immediate former ASBA Executive Director, Dan Farley, passed away this morning at 73. He passed peacefully after a lengthy illness and a recent diagnosis of advanced pancreatic cancer. He is survived by his sister, Carol Farley Helms of Morristown, TN, and a nephew, Jason Cutler of Coimbatore, India. He is preceded in death by his parents, W.A. "Sonny" and Modene Farley. Our Dan B. Farley Board Development Center, where we hold our board meetings in the ASBA building, was dedicated in his honor upon his retirement from the organization. A memorial service will be held at 11:00 a.m. Saturday, March 11, 2023, at Ruebel Funeral Home, 6313 W. Markham St, Little Rock, 72205, with a reception to follow. In lieu of flowers, memorial donations may be made to the Arkansas Foodbank at 4301 W. 65th Street, Little Rock, 72209, or Arkansas Advocates for Children and Families at 1400 W. Markham Street, Little Rock, 72201.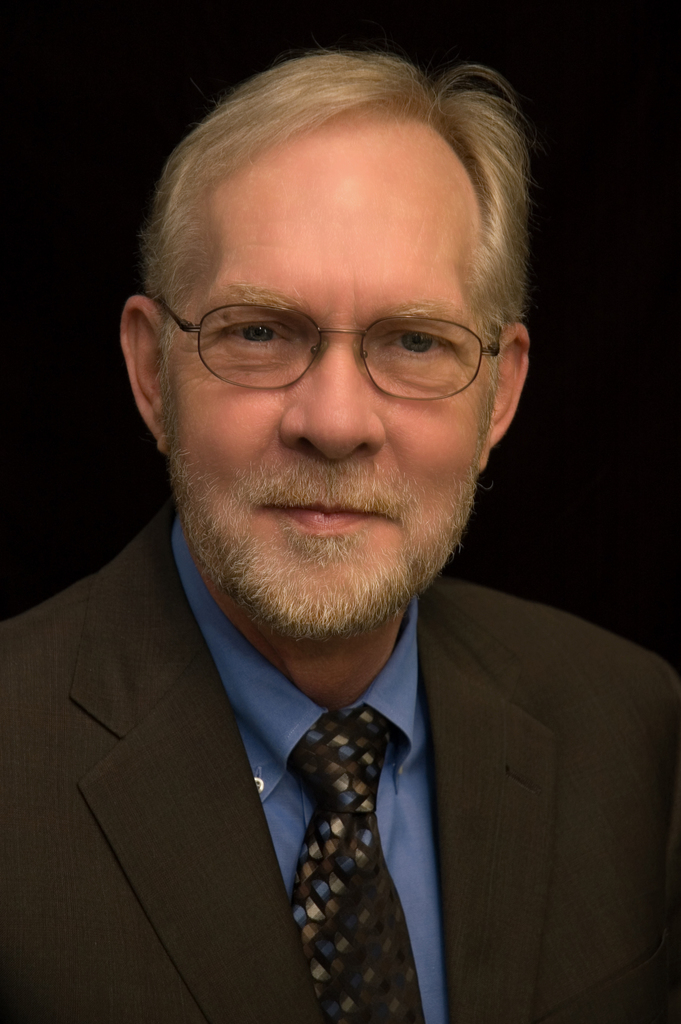 Engaging School Law Seminar! During the afternoon we are heard "Tales from the Trenches" with in-district attorneys Jeremy Lassiter, Mary Claire Hyatt, Kendra Clay, Leila Seigrist, and moderated by Cody Kees and Jay Bequette.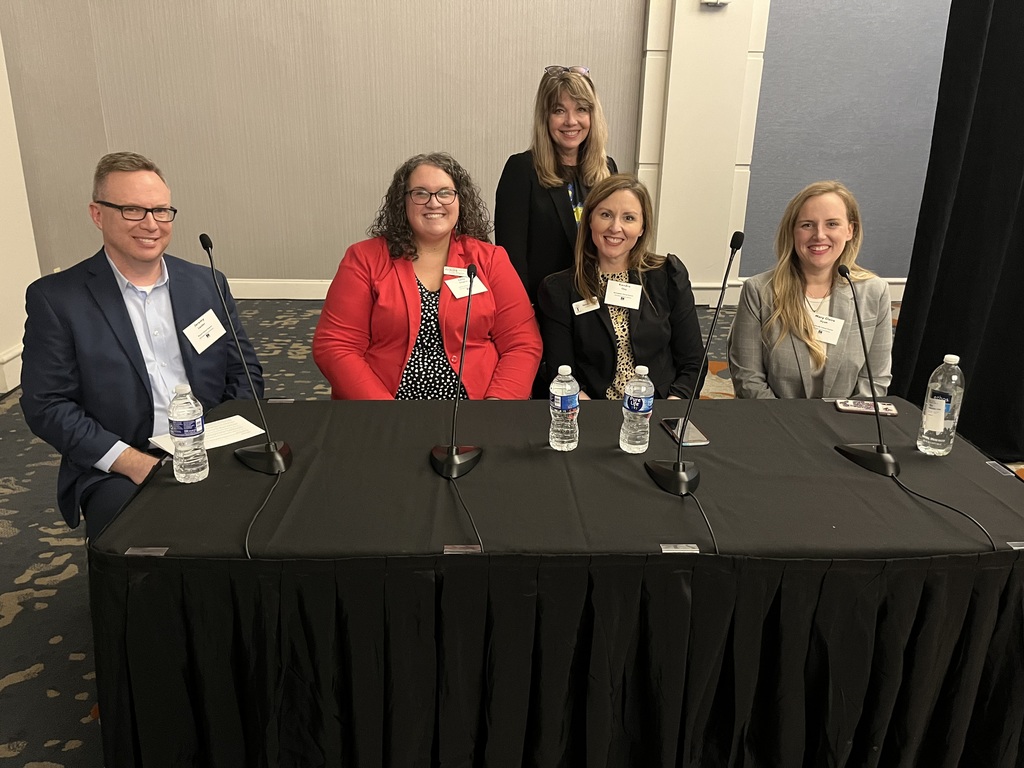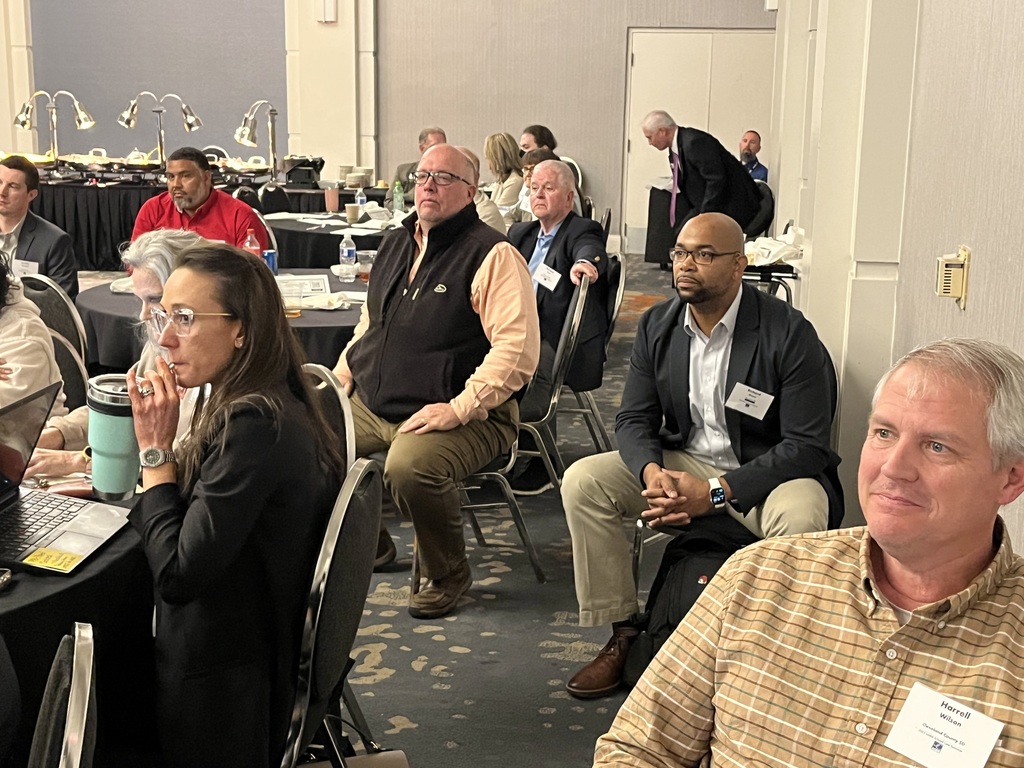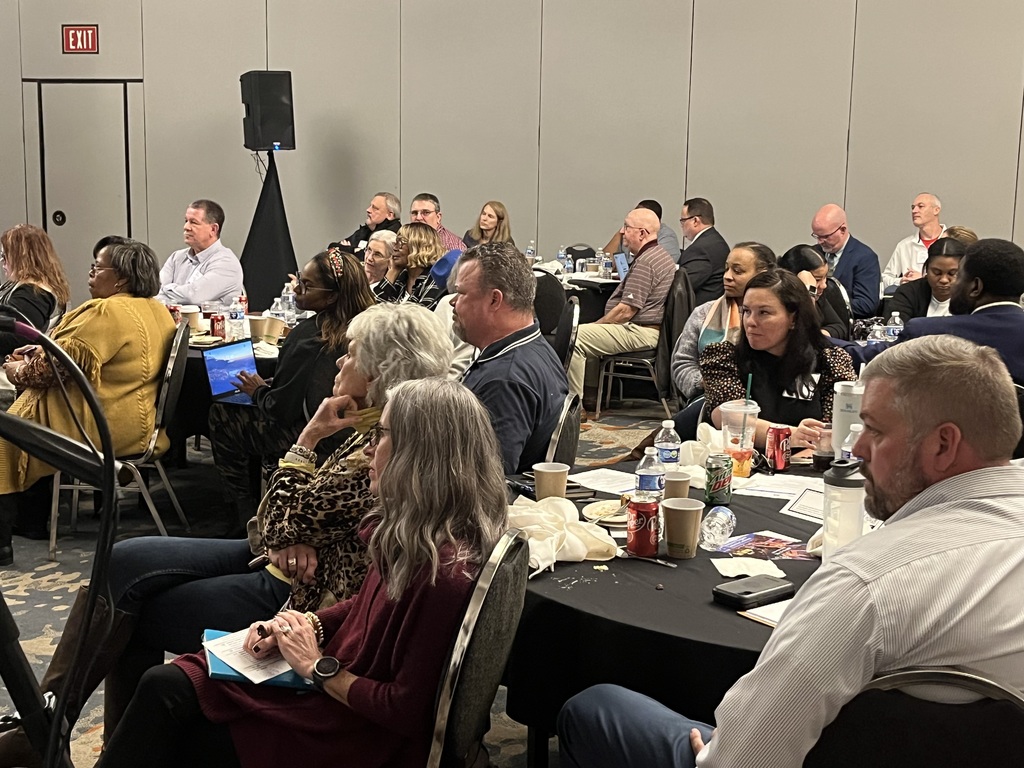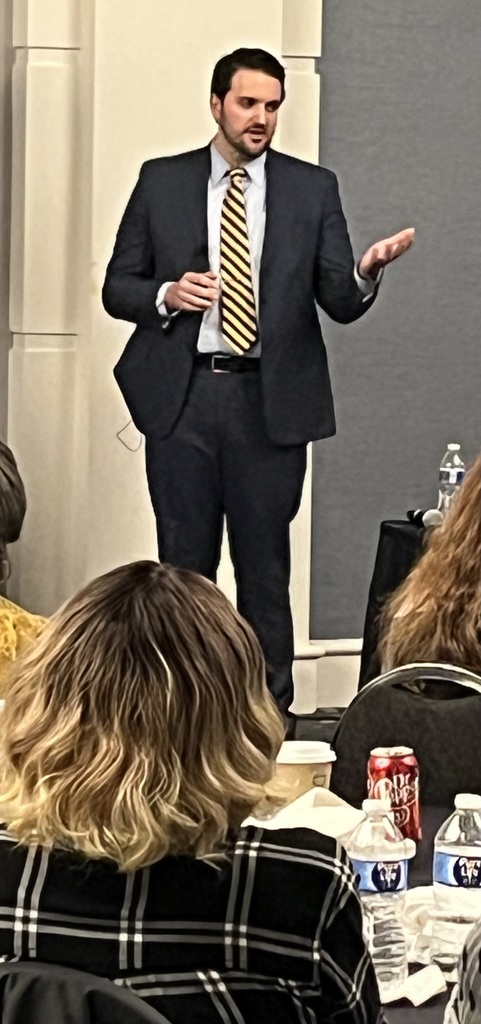 North Little Rock High School Jazz Band performing under the direction of Mr. Aidan Watson.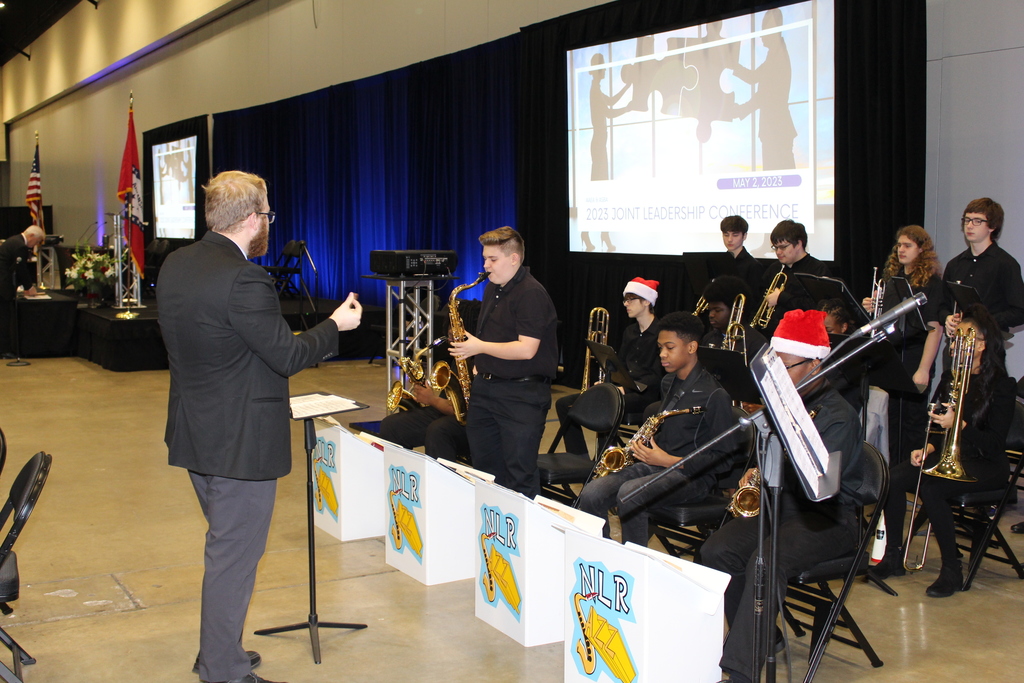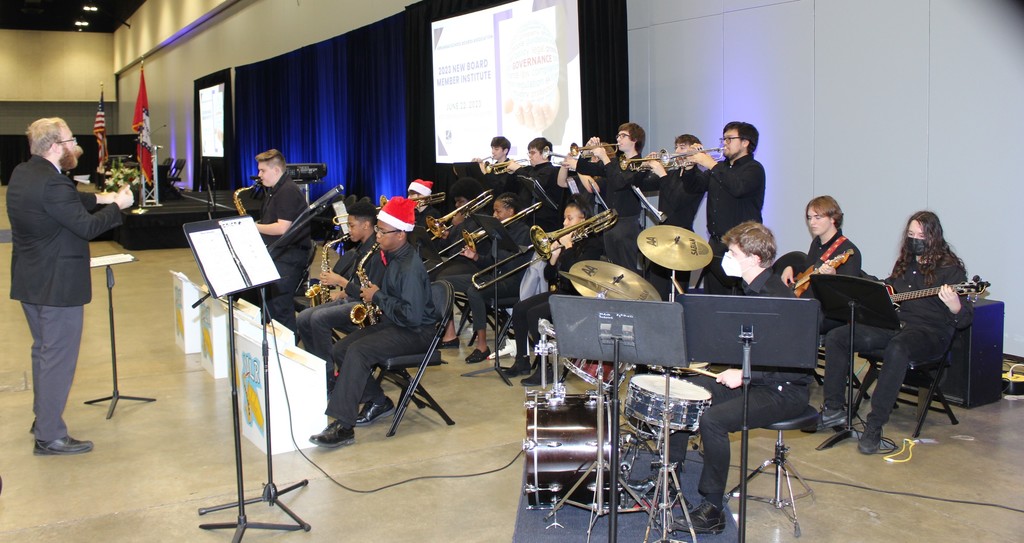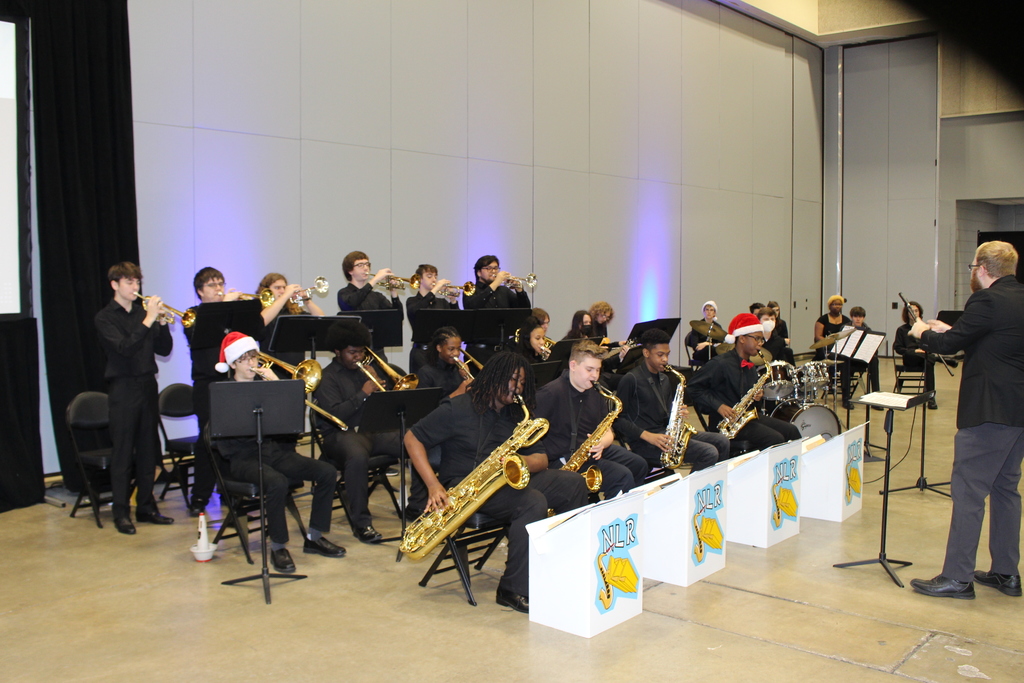 Winners of ASBA's Student Speaker Contest presented their speeches during the conference. First place winner was Pryce Renfroe from Russellville High School, 2nd place was Ava Walker from Little Rock Central High School, and 3rd place was Sabian Murry from Bryant High School. Fourth place winner was Bennett Wilson from Bigelow High School.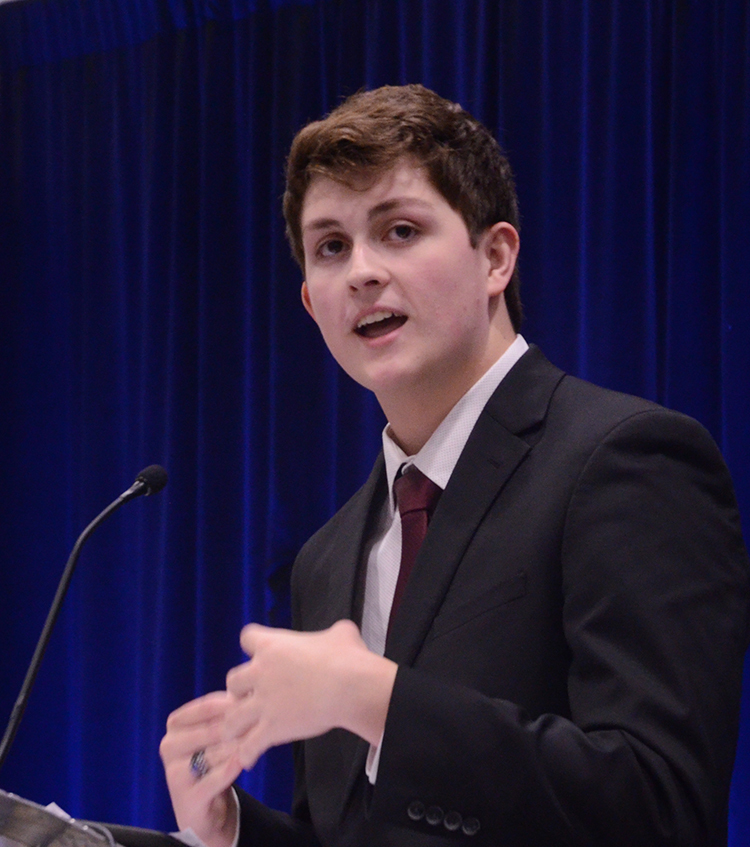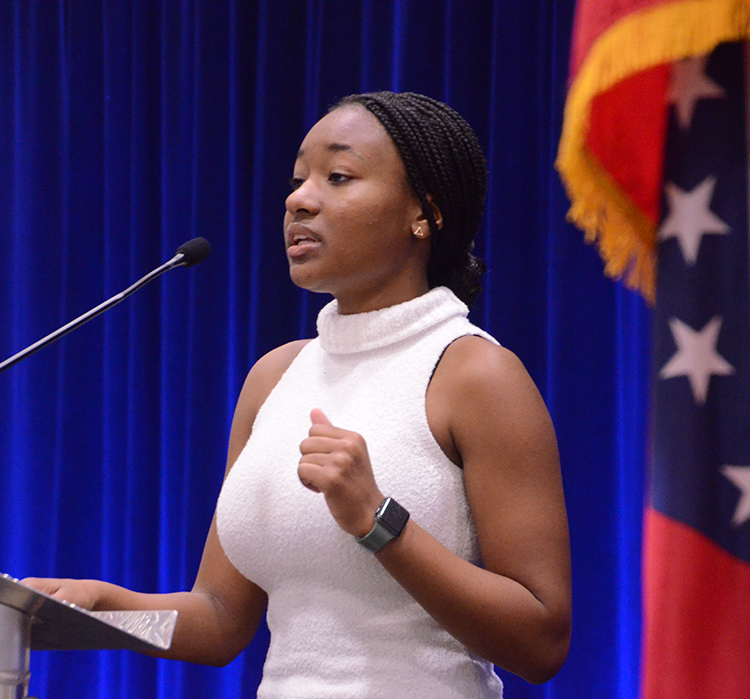 Benton High School Sophomore Ariel Bronson sang the National Anthem during the opening session. Ariel is a member of Una Voce at Wildwood, a youth community chorus at Wildwood Park for the Arts under the direction of Dr. Nick Farr.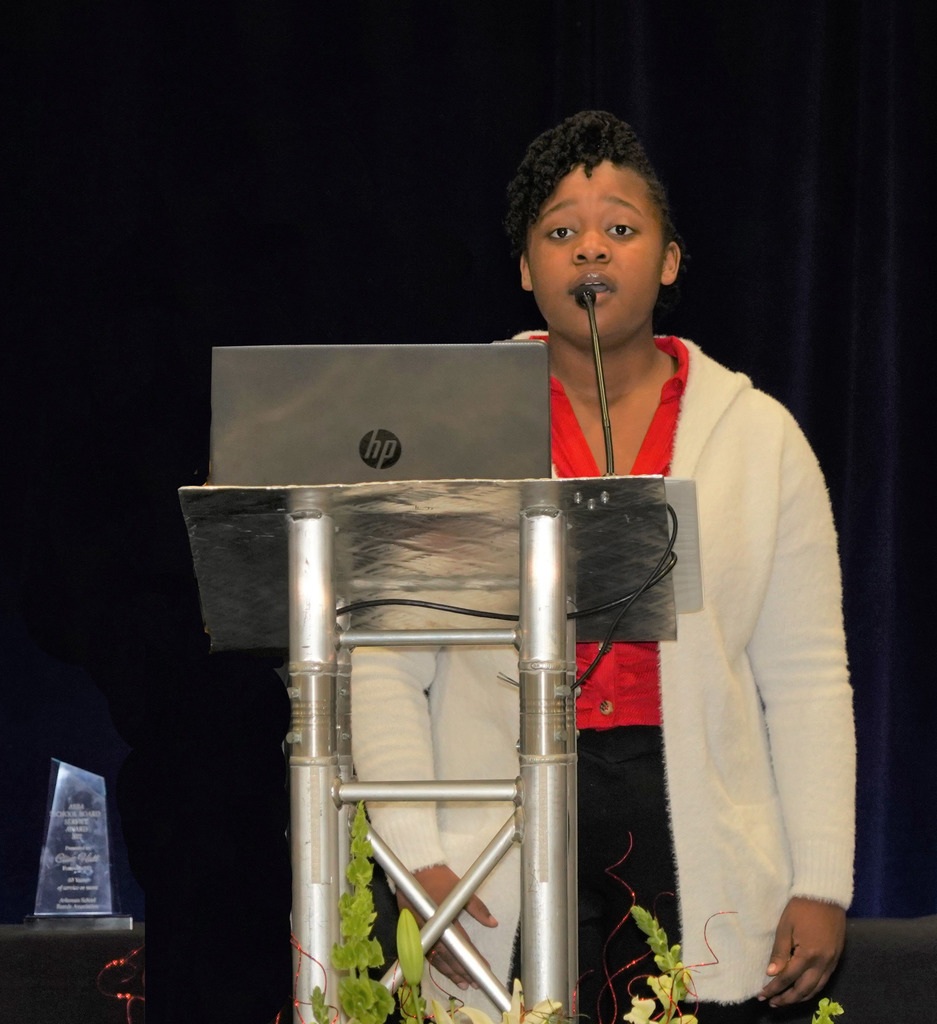 The North Little Rock ROTC, under the leadership of Sergeant Major Hunter presented the national color. The students were Battalion Commander Nijayla McCray, Command Sergeant Major Donald Hunter, Major Jacob Hale, and Major Ashley Ponce.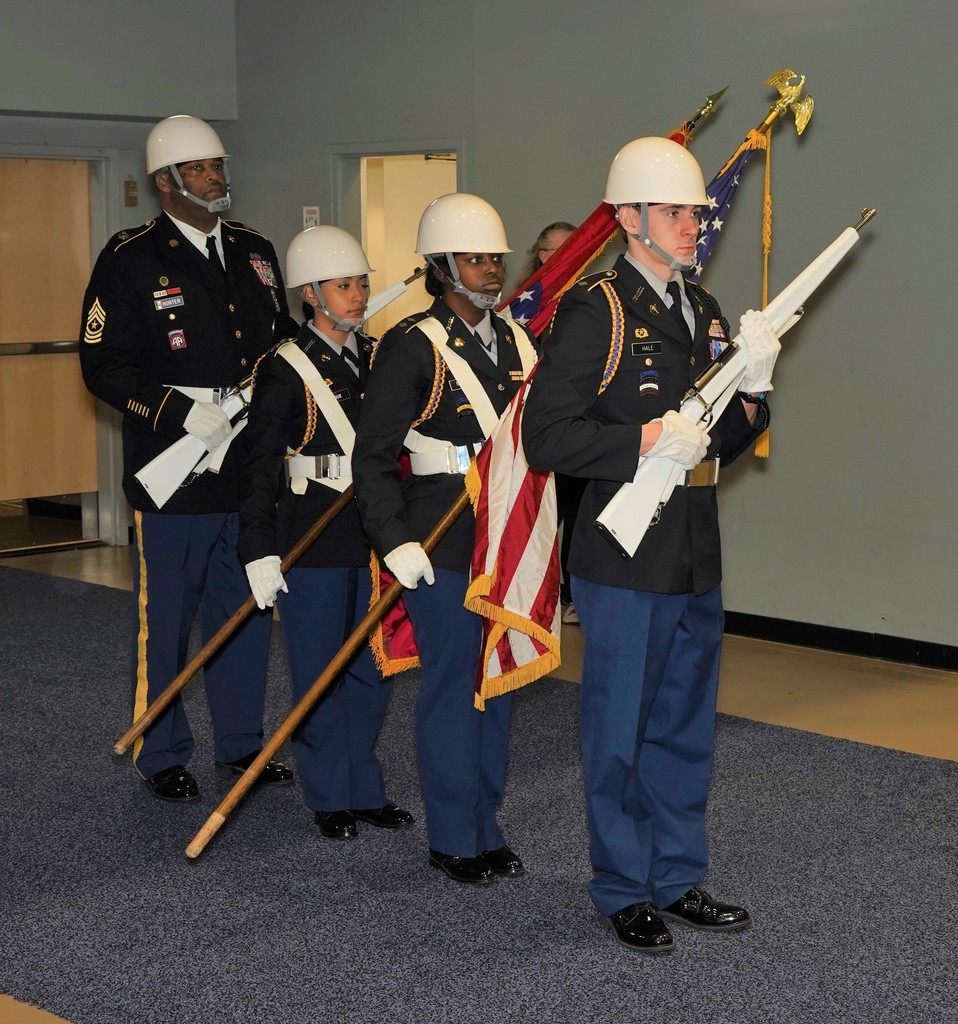 Two School Board of Excellence Leadership Awards were given to schools who showcased best practices in organizational leadership. The North Little Rock School District was awarded the honor for districts with enrollment over 900, and Cross County School District won for districts with enrollment under 900.

The McFatridge Award was given to honor Mickey McFatridge who passed away in 2022 and was one of our longtime partners who meant so much to ASBA. Mickey's wife, Carolyn, accepted the award on behalf of the McFatridge family.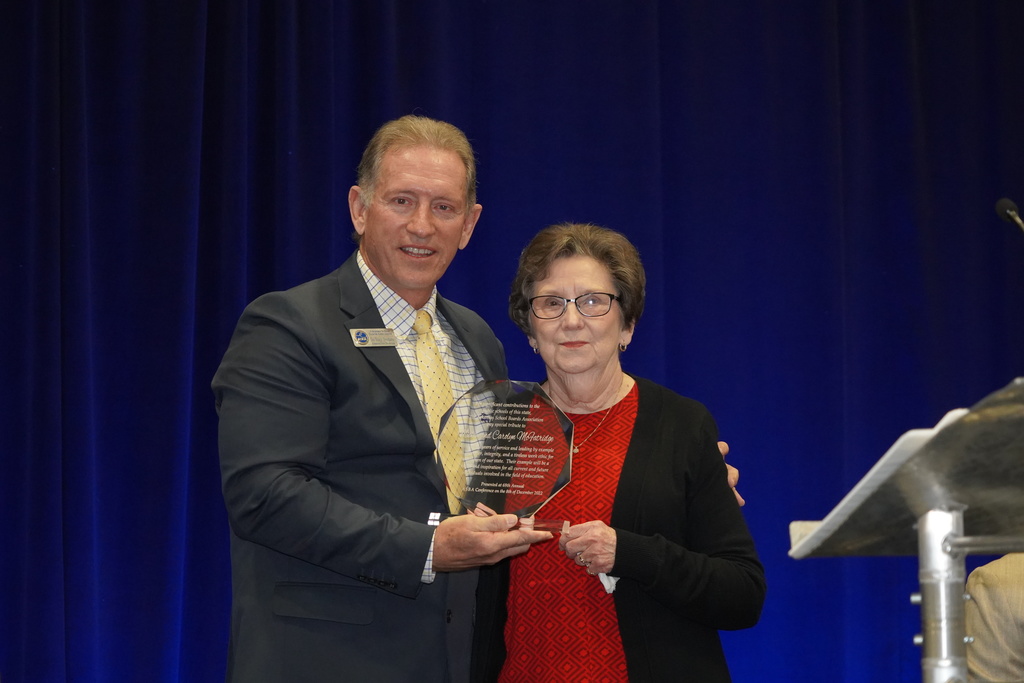 Sandra Boone (Watson Chapel School Board) won the Dr. Daniel L. (Dr. Dan) Pilkinton award for making significant contributions to public schools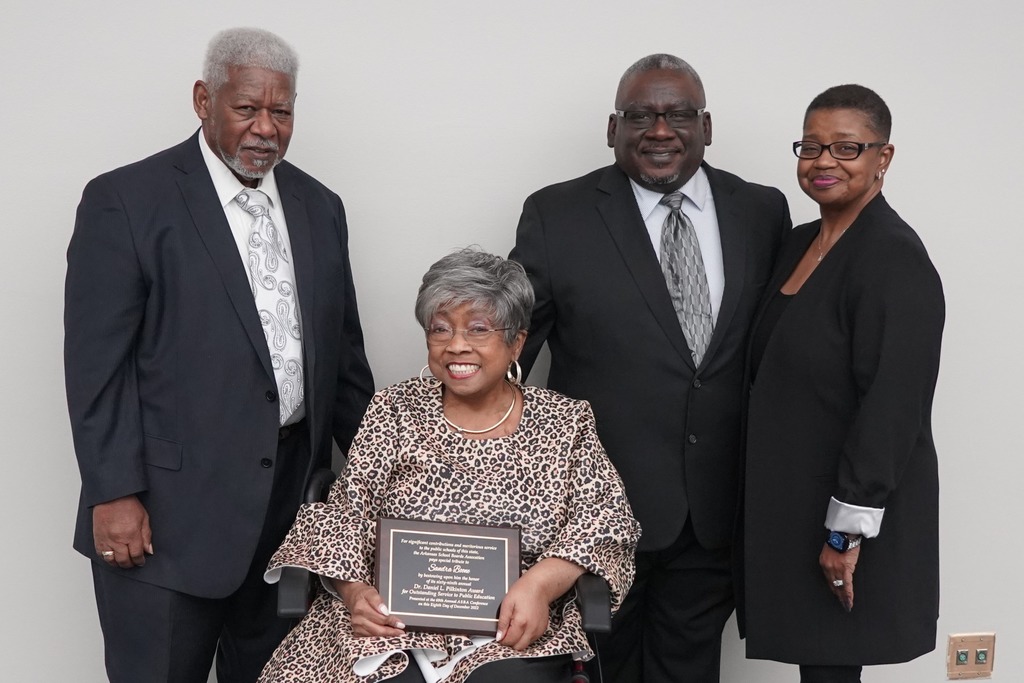 30-Year Member Service achievers were Dorothy Henderson (Ashdown School), Doris Parham (Bearden School), Johnny Lockley (DeWitt School), Jeffrey Richardson (Marion School), William Campbell (McGehee School), Guy Smith (Salem School), and Karen Daugherity (West Fork School).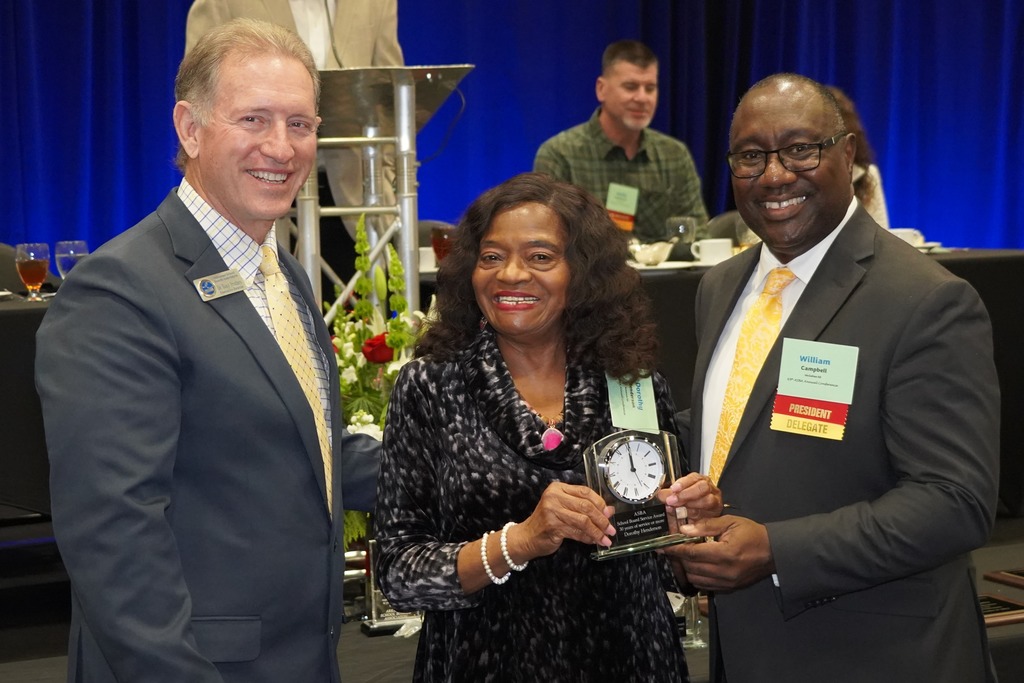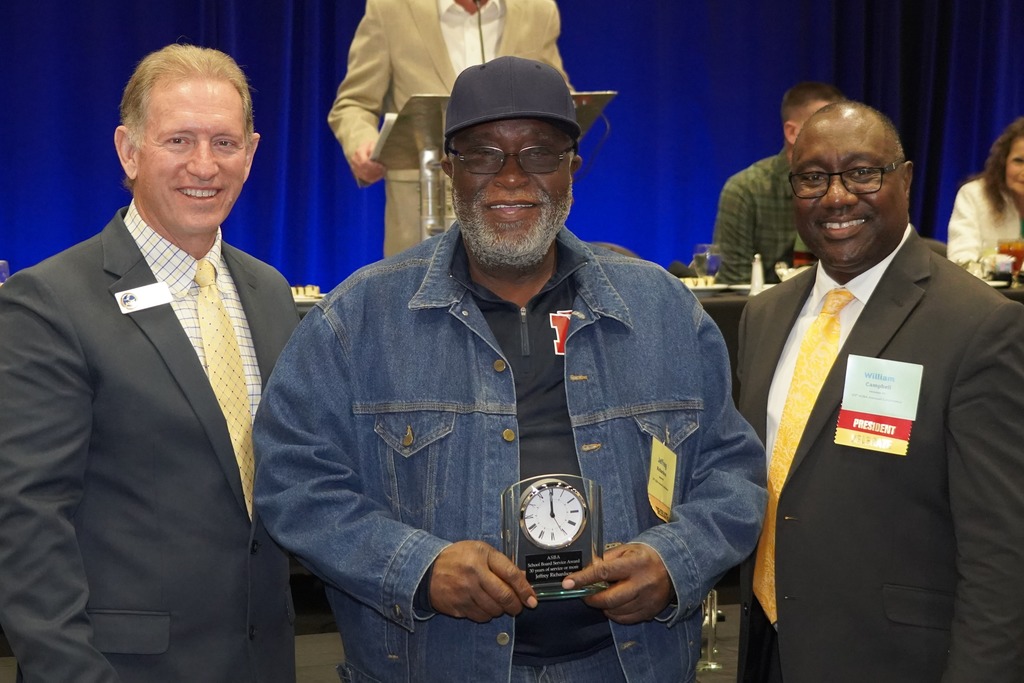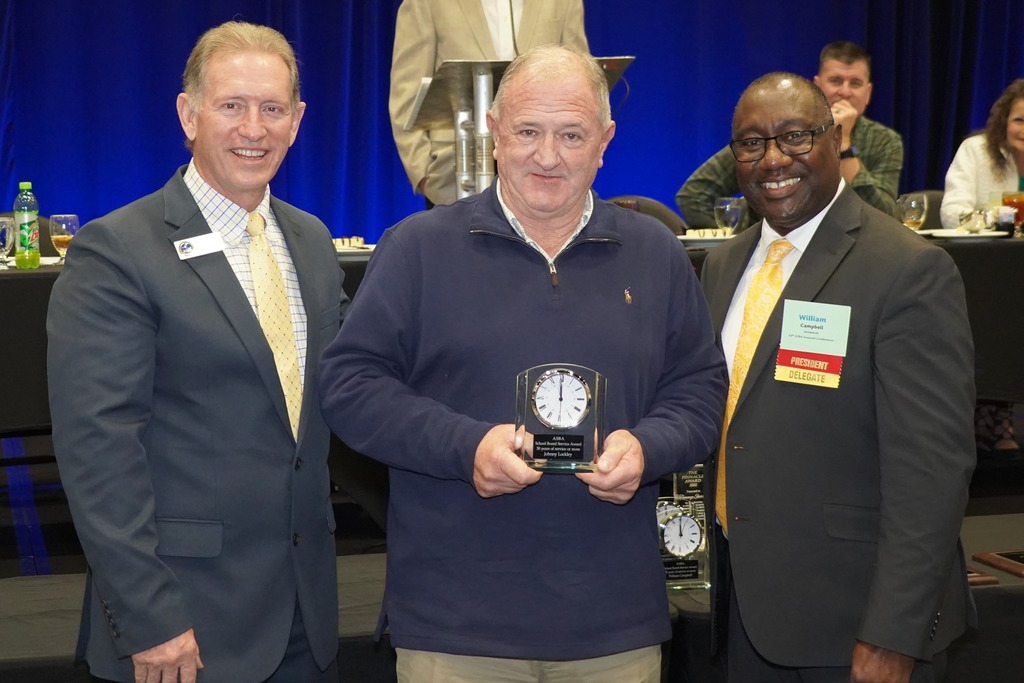 One member, Barbara Wells of the Blytheville School Board, has attained President's status by accumulating at least 500 hours of continuing education.

Five members attained Platinum status, which means each recipient has accumulated at least 400 hours of continuing education credit. The five are Tim Hudson (Fayetteville School Board), Maggie Ware (Hamburg School Board), Mark Curry (Lake Hamilton School Board), Judy Lattimore (McGehee School Board), and Elaine Sullivan (South Conway County School Board)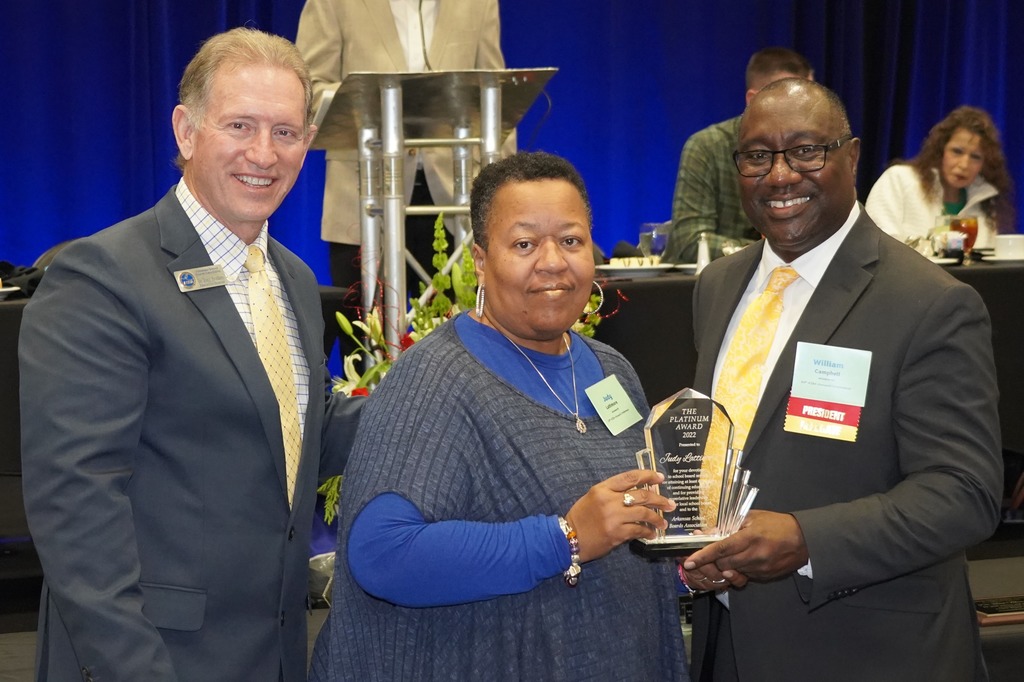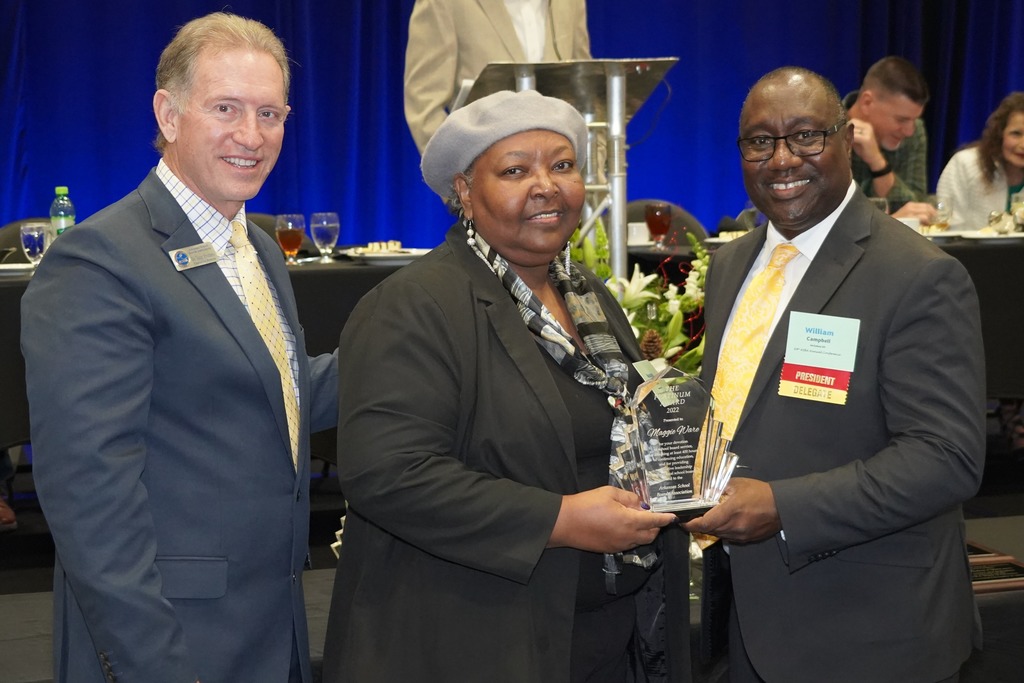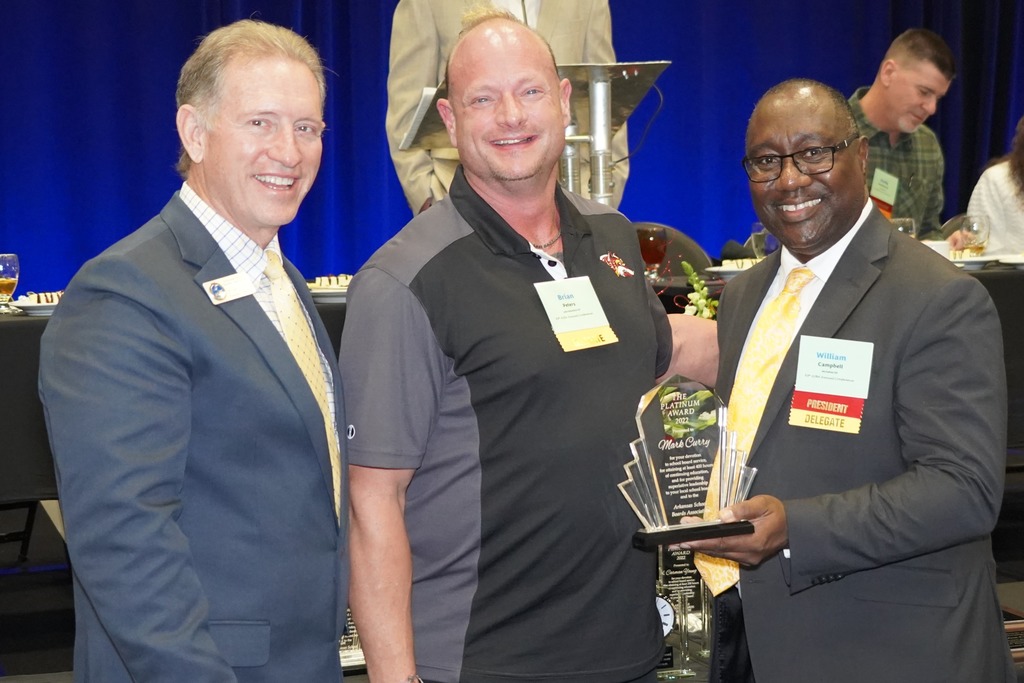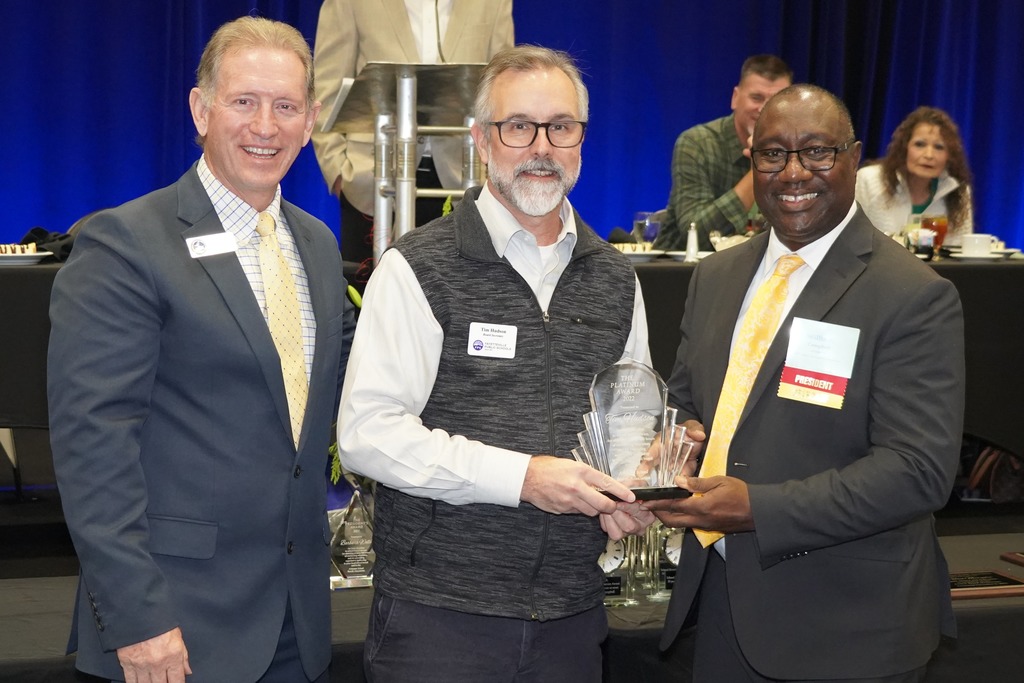 Eight members attained Pinnacle status by accumulating at least 200 hours of continuing education credit. Those members are Tobey Johnson (Blytheville School Board), Renee Skinner (El Dorado School Board), Dana Greeson (Fountain Lake School Board), Jim Moore (Jacksonville North Pulaski School Board), Denise Williams (Osceola School Board), Carman Young (Van Buren School Board), Tammye Sherrill (Waldron School Board), and Larry Reynolds (Woodlawn School Board).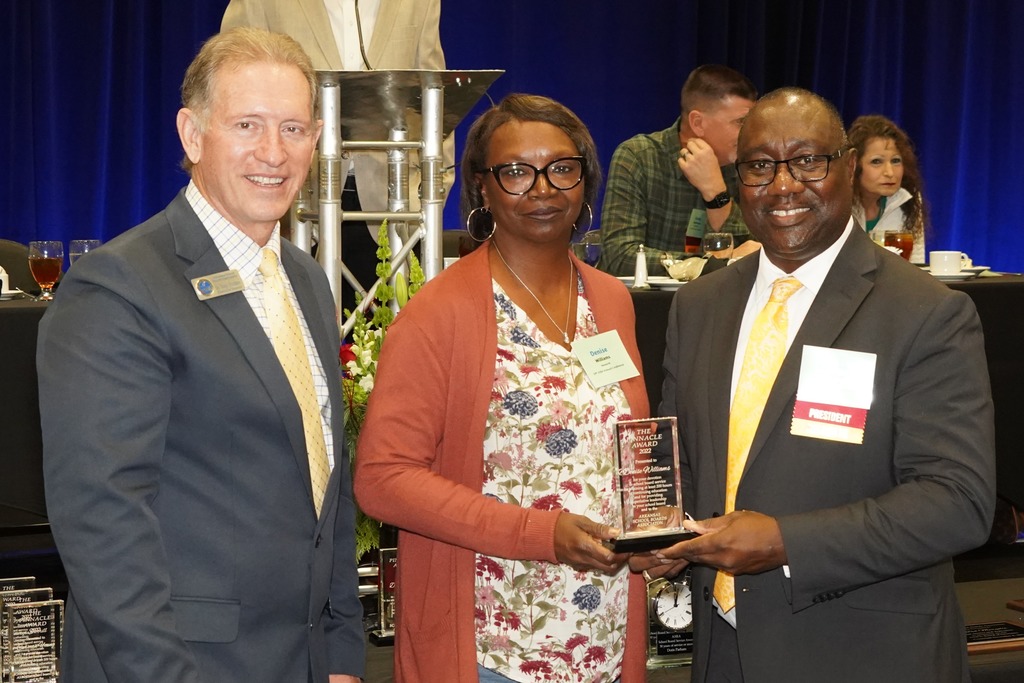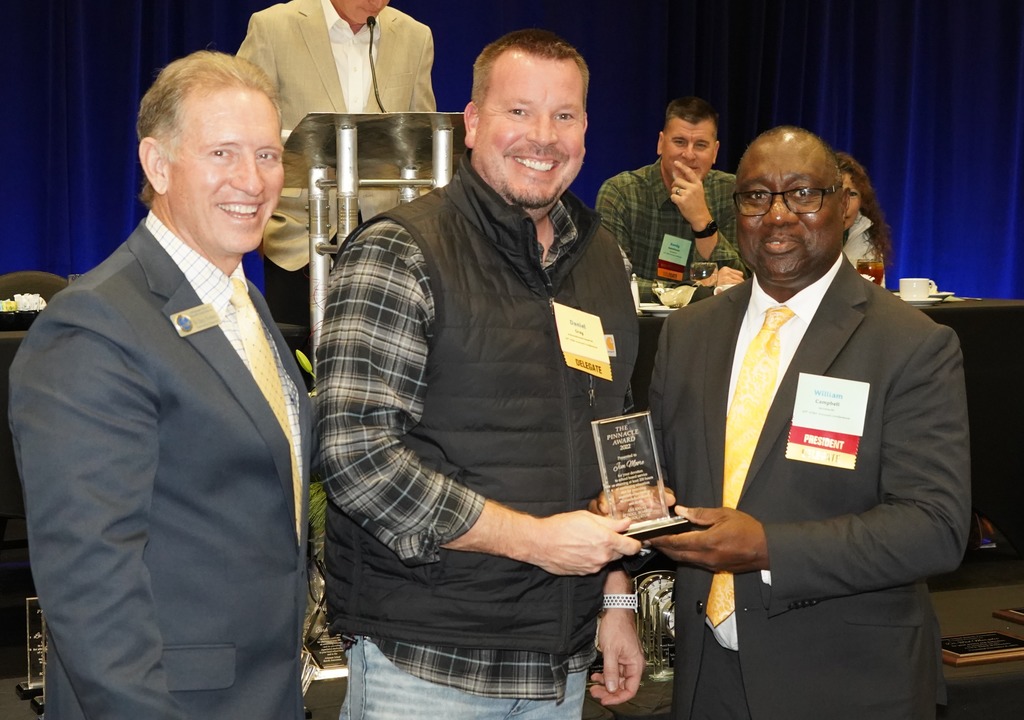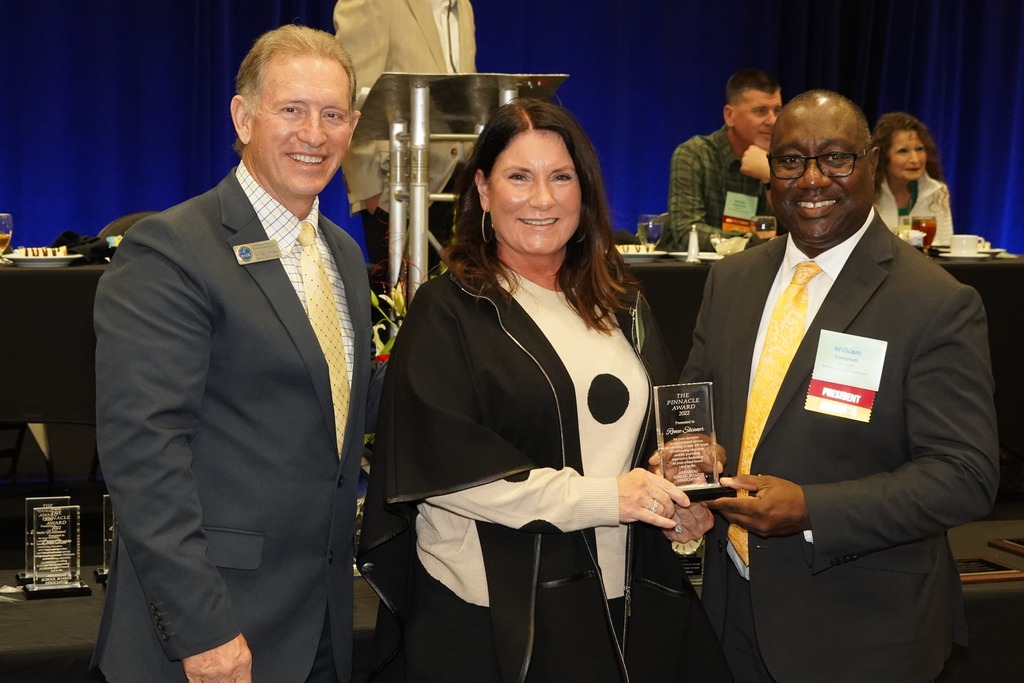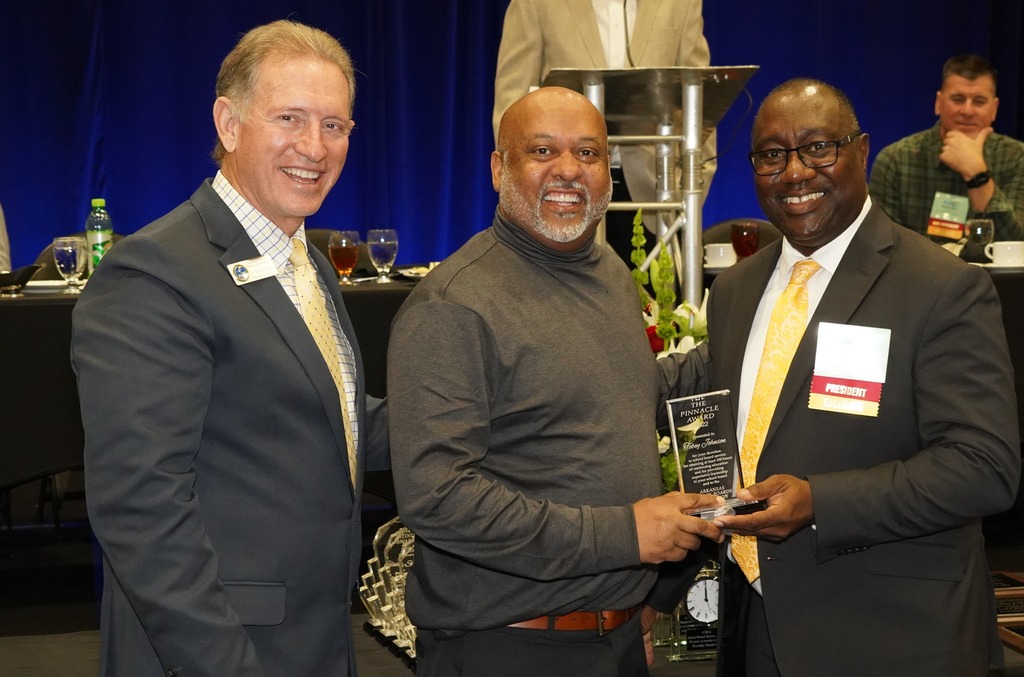 Master Board Award achievers in 2022 were Clarksville School District, Decatur School District, Fayetteville School District, Osceola School District, and Yellville School District.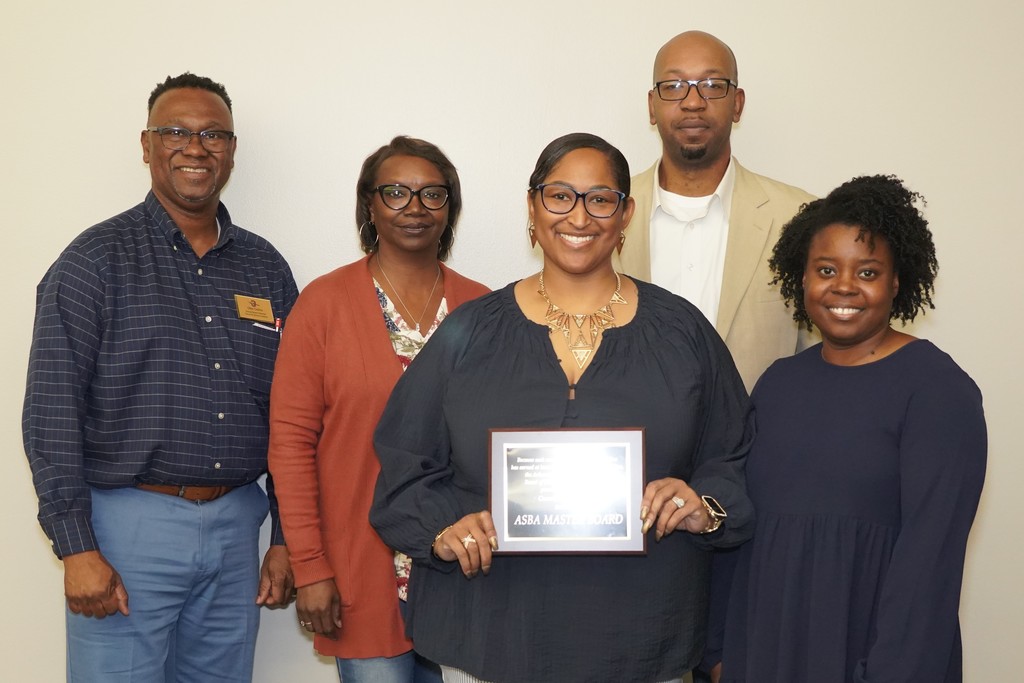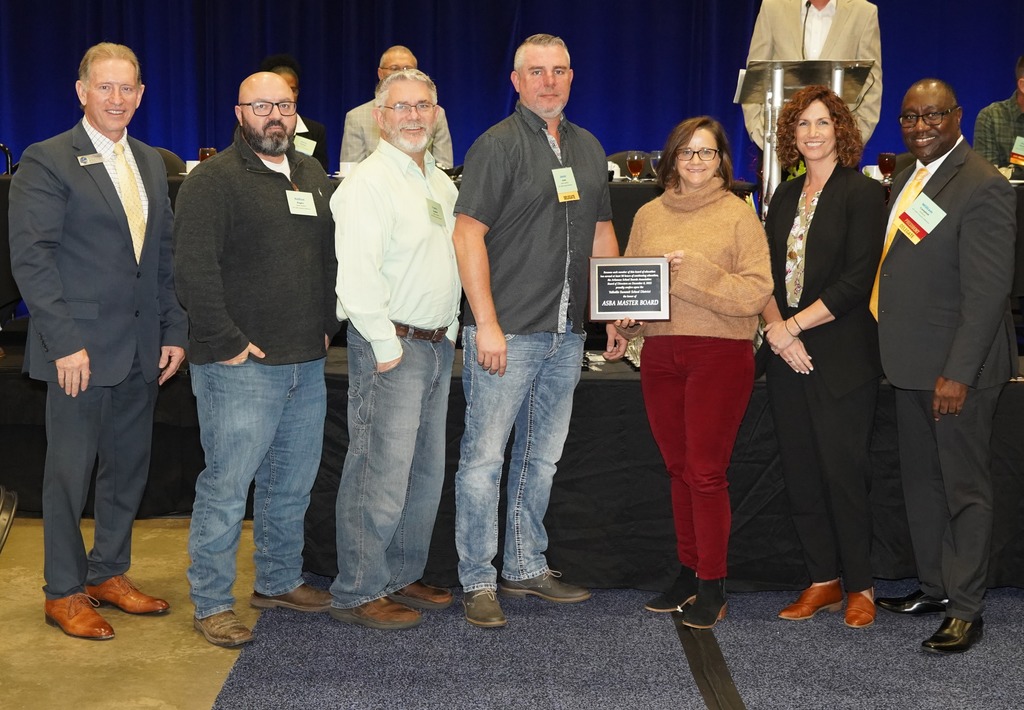 Master Board Award achievers in 2022 were Clarksville School District, Decatur School District, Fayetteville School District, Osceola School District, and Yellville School District.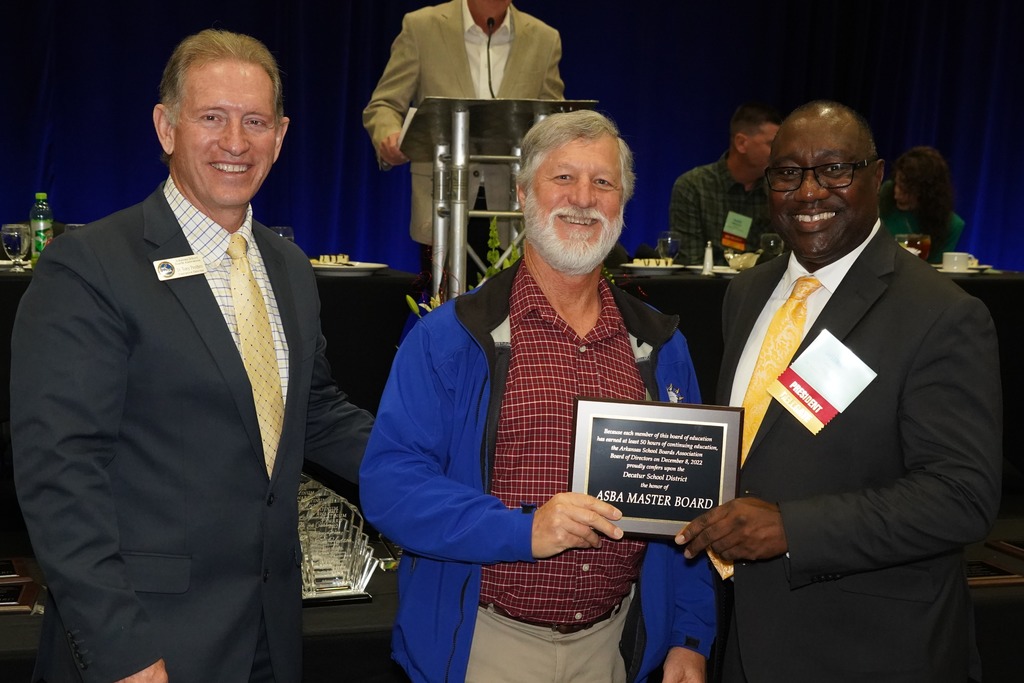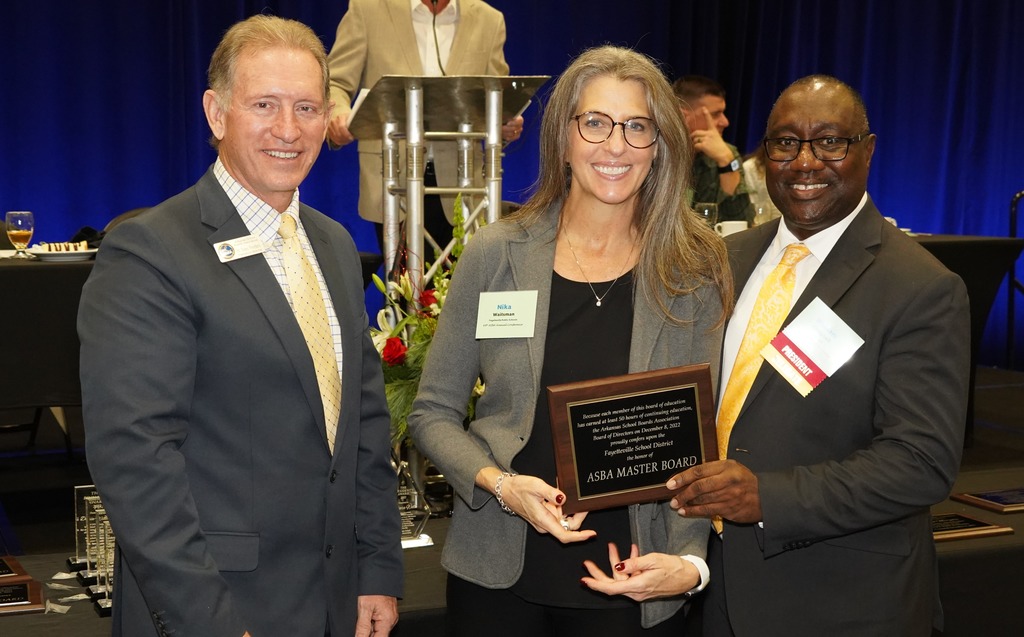 The 69th ASBA Annual Conference was the culmination of an eventful and successful 2022. This conference highlights the achievements of our membership throughout the year, provides essential training for school board members, highlights Arkansas students, and gives board members and administrators the opportunity to network with their peers from around the state. Highlights from 2022… 40-Year Board Member Award achievers were Mr. Curley Jackson (Drew Central School Board), Mr. Clint Hull (Pottsville School Board), and Mr. Max Ray Shrable (Viola School Board).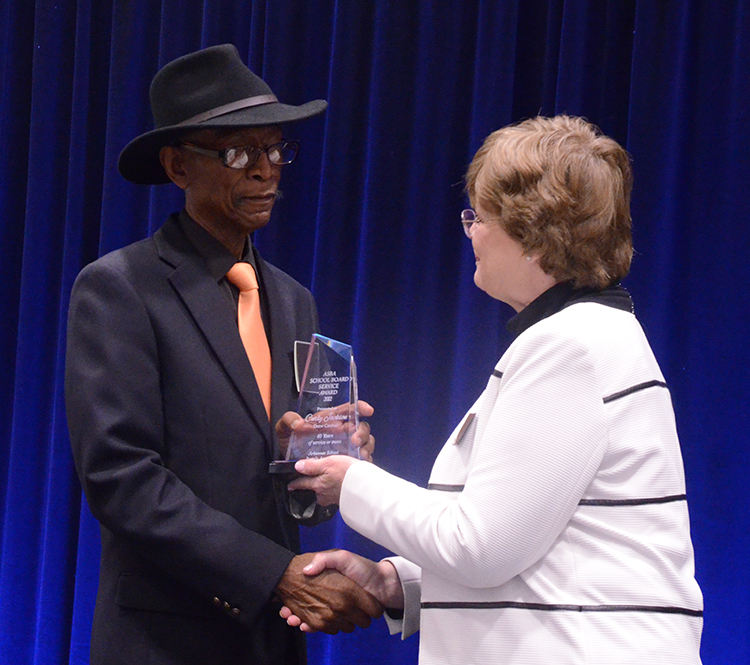 Our 69th Annual Conference started with excellent presenters and an attentive crowd and continues through Friday.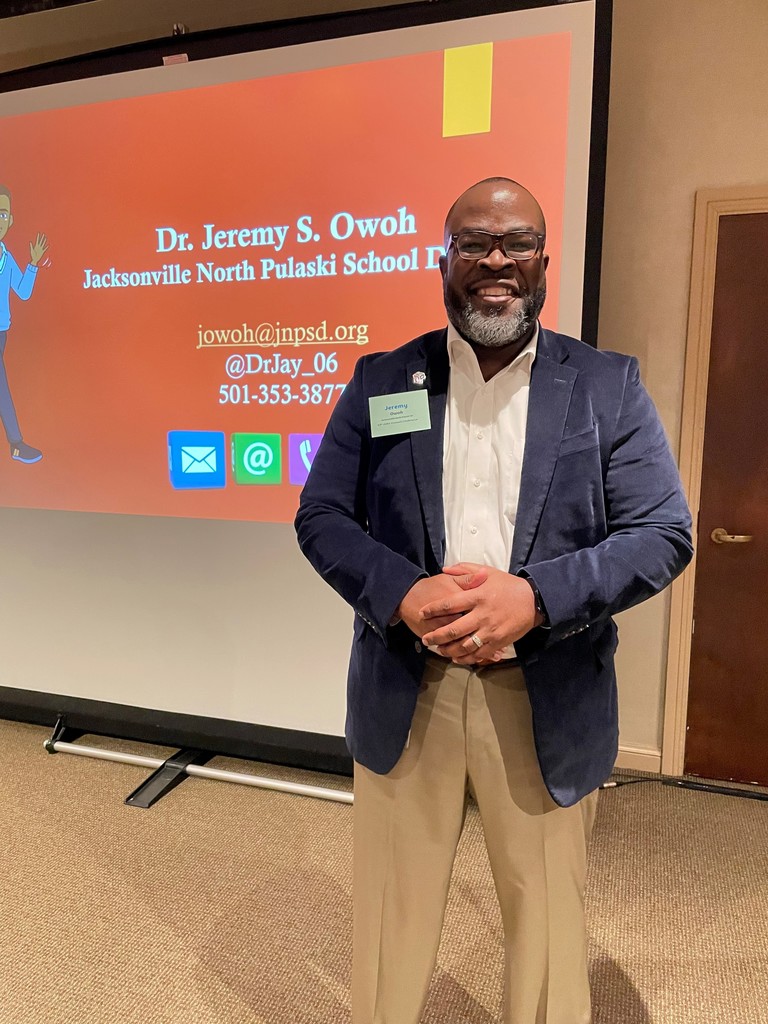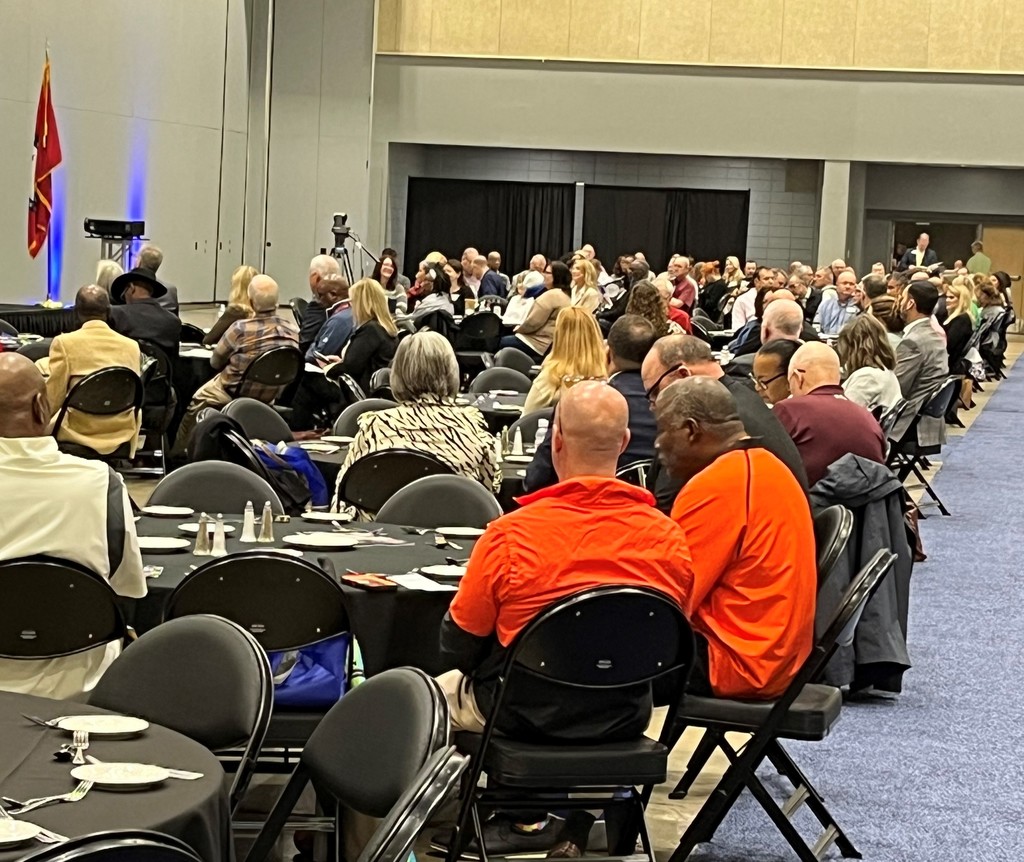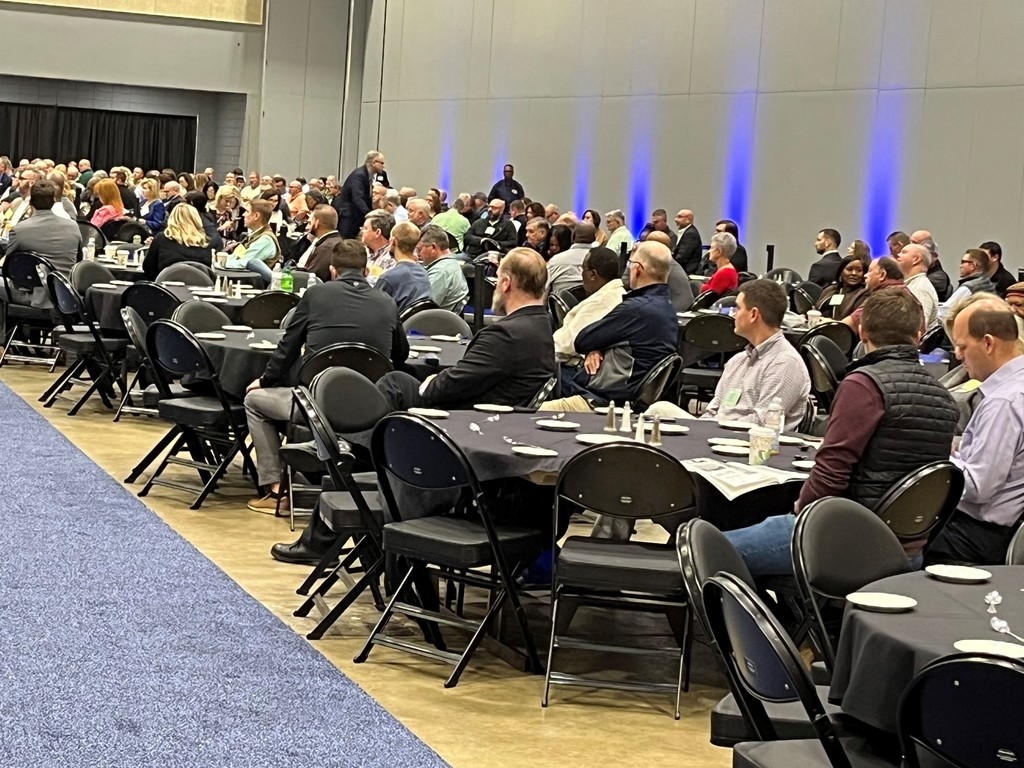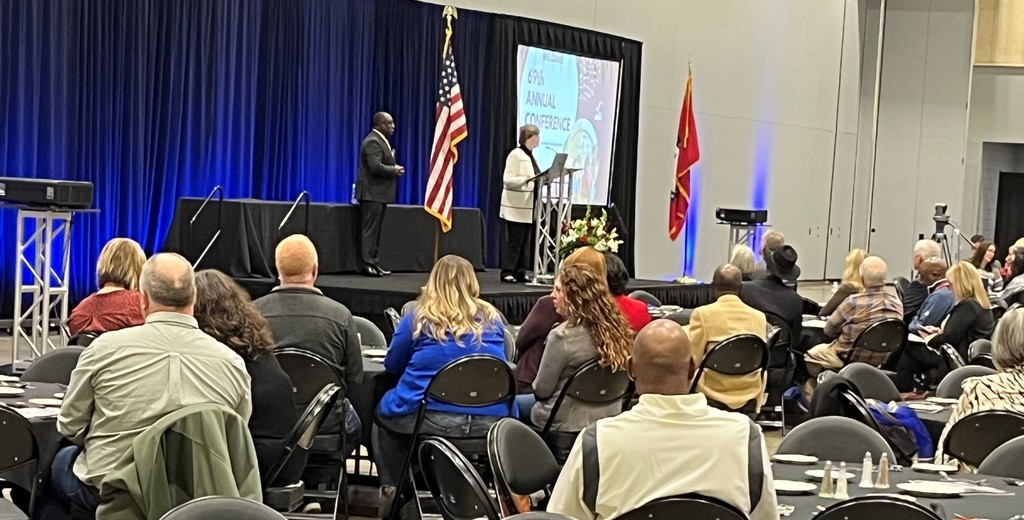 ASBA's Kathy Ivy volunteers with the ViPS Reading Day program and read today for students at Romine ESC. What is ViPS Reading Day? It is a one-day event hosted by Volunteers in Public Schools with a two-fold objective: 1. To encourage READING for all ages. 2. To raise awareness of volunteer opportunities within the Little Rock School District.

Staff Attorney Kristen Garner conducting an on-site Administrative Directives training at Osceola.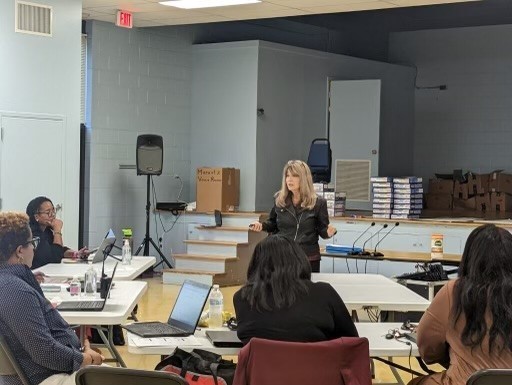 Happy Halloween from ASBA!